February 21, 2019 Accra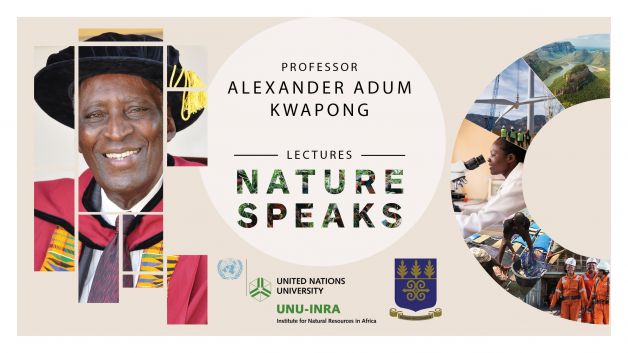 UNU-INRA announces its latest initiative, the Professor Alexander Adum Kwapong Lectures: Nature Speaks. Organised in collaboration with the University of Ghana, the high-level lecture series features a number of prominent thought leaders from across Africa and the world. The inaugural lecture will be held in March 2019, in the University of Ghana.
Click here to access the blurb in English and French, and watch this space for further details on the maiden event.