DATE / TIME:

December 15, 2022 08:00 - December 17, 2022 17:30

Location:

Accra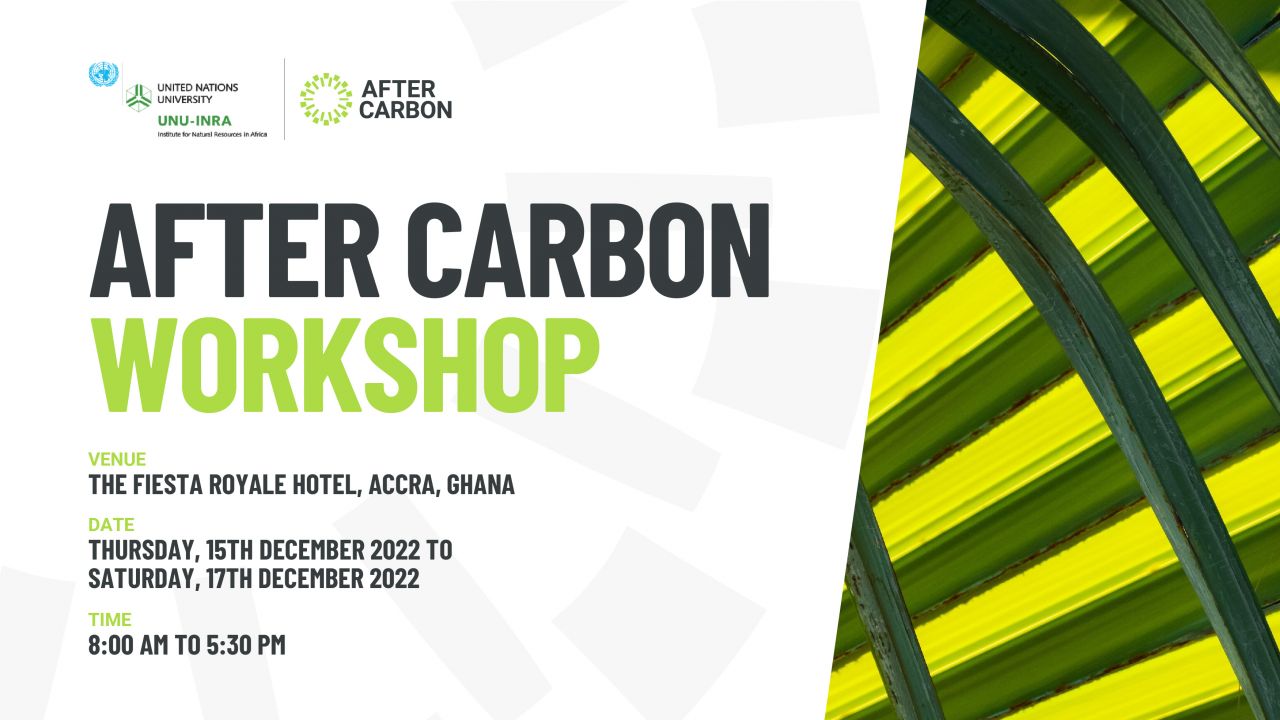 The transition to a post- carbon economy presents  Africa with a unique opportunity to plot a new trajectory and shift to being a hero in the global fight against  climate change. It is UNU-INRA's ambition to empower  African institutions with the knowledge they need to  seize this opportunity. However, it is not possible to  plan for a post-carbon world without research, yet  research infrastructure in Africa is limited and the  knowledge that does exist is fragmented and not  reaching the people that need it the most.
AFTER Carbon has therefore set out to bridge this  gap. A Policy to Research Hub, bringing together a  consortium of scientists, entrepreneurs, policy  makers and civil society groups within a transdisciplinary research programme to help turn post-carbon  transition policy problems into solutions. Put simply,  AFTER Carbon is a matchmaking service connecting  experts to share knowledge and solve problems,  ultimately helping to shape Africa's position on the  world stage.