February 3, 2020 Accra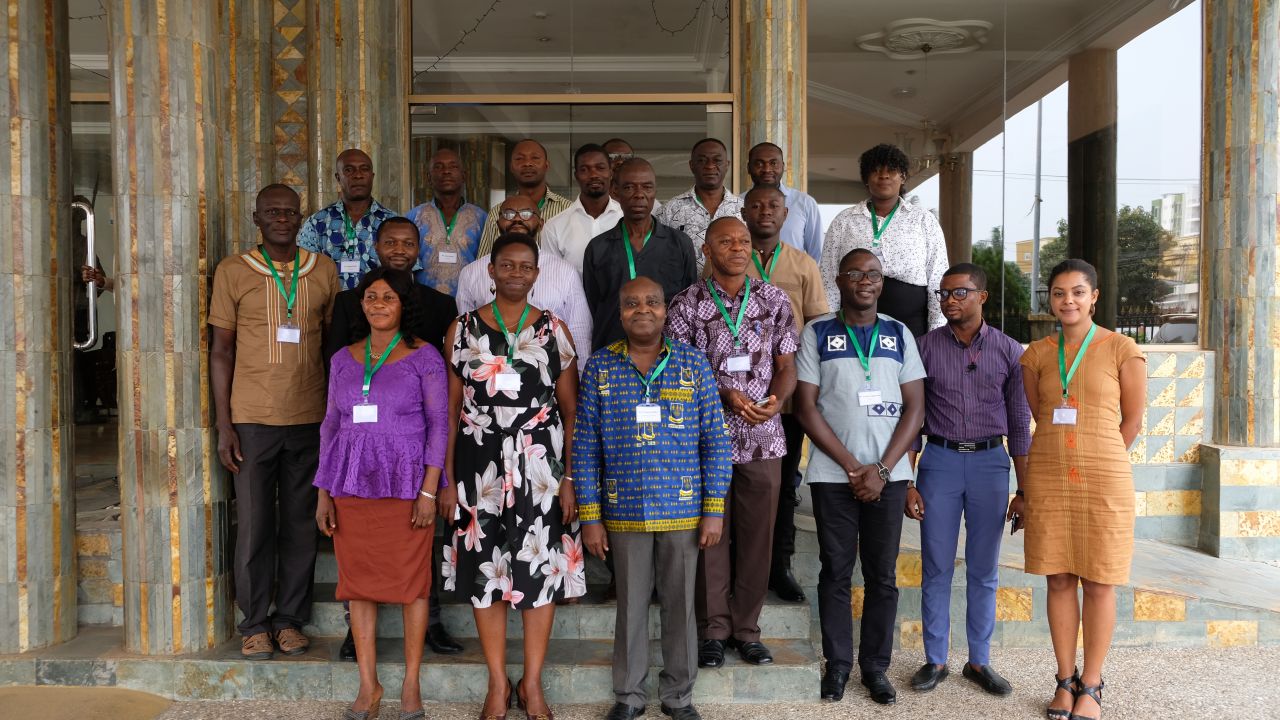 UNU-INRA and the Ghana Climate Innovation Centre presented its findings on a project that focuses on how to improve the output of cultivating rice in the country while also reducing the carbon emissions within Ghana and beyond. The participants that gathered for the workshop came from varying entities such as Government, Academia and Agriculture to listen to and eventually discuss the findings of the project.
Professor S.G.K Adiku noted the concerns about the unpredictable weather patterns from concerned Farmers in the North of Ghana. He noted that they have to be precise in their planting to avoid their crops being destroyed by the floods caused by the rains or not receiving a decent amount of soil. Professor S.G.K Adiku also noted the need to investigate the farming equipment used to better understand the carbon emissions that come from cultivating rice.
Dr D.S MacCarthy called on researchers to find exact numbers to help farmers to predict trends in farming. This was a sentiment echoed by others in the discussions. Another sentiment that arose during discussions was the way fertilizer is managed. While some farmers confessed to using the soil elsewhere, Professor S.G.K Adiku advised against this citing that the nutrients will not be transported with the soil, thus making it redundant. A representative from the Ministry of Food and Agriculture named Kingsley echoed the same sentiments, stating that we can develop our own emission factors in order to directly measure Greenhouse Gases (GHG).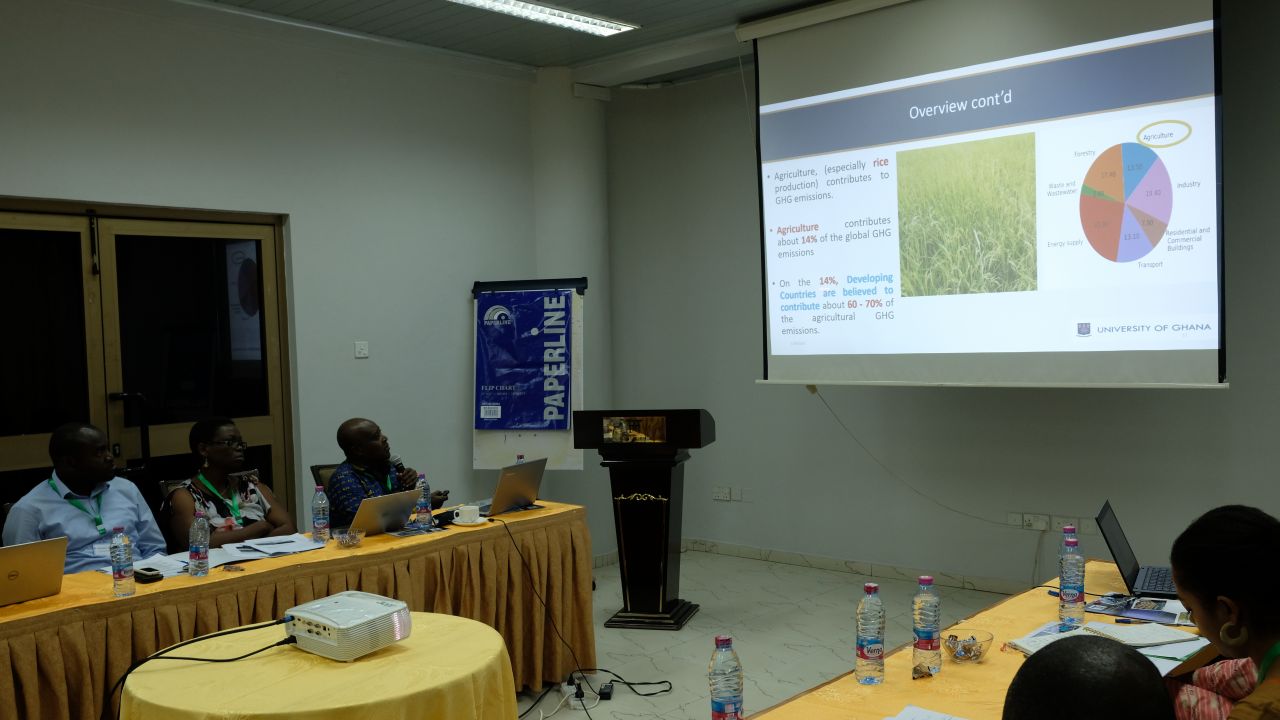 When discussing policy creation and amendment, the main focus was on the concept of crop residue management and bio-charring. The participants realized the need to promote bio-charring in order to prevent the stripping of the soil's nutrients, or the creation of methane. The participants also agreed to use different methods of applying fertilizer such as applying into the ground as well as looking into growing other varieties of rice that would emit less Greenhouse Gases.