November 1, 2019 Accra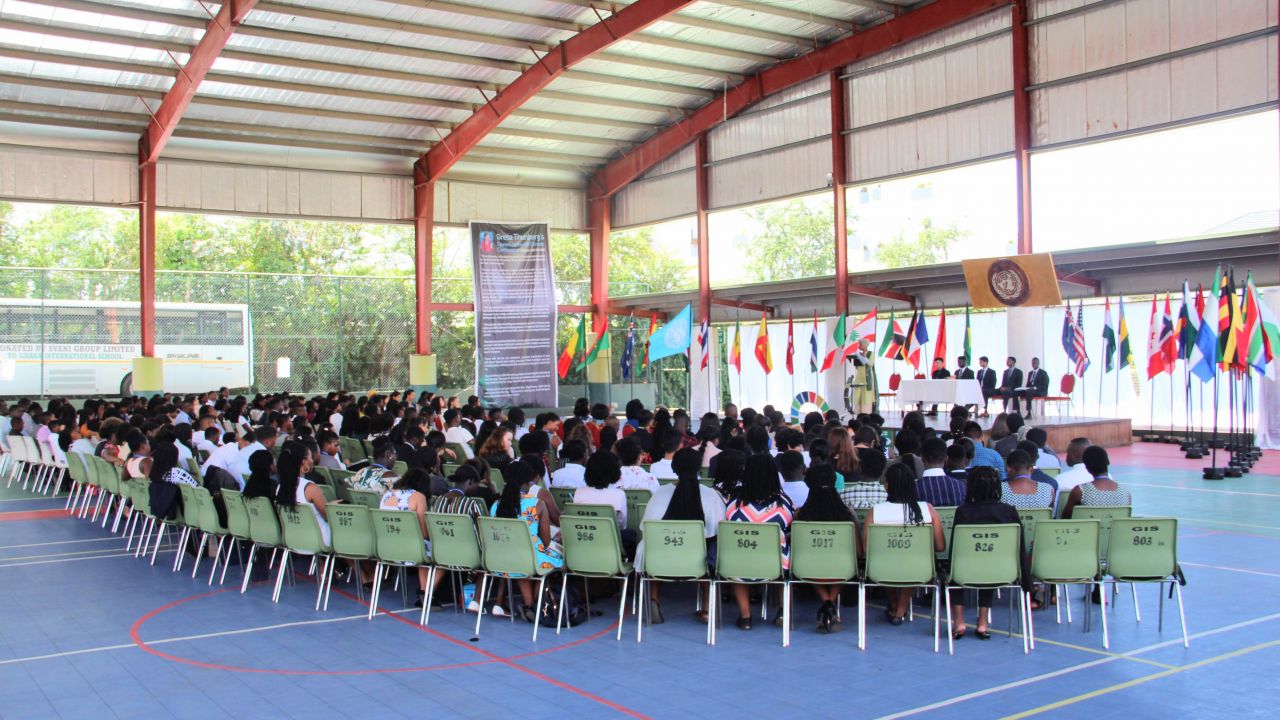 Photo Source: Ghana International School
ACCRA – NOVEMBER 1st, 2019 – Yesterday, UNU-INRA attended the opening ceremony of Ghana International School's (GIS) Model United Nations (MUN) conference, where our Director, Dr. Fatima Denton delivered the keynote address.
MUN is a simulation of the United Nations that allows students to explore global issues and diplomacy in the hopes of developing the leaders of tomorrow. The theme of this years' MUN was SDG16 – Peace, Justice and Strong Institutions and the conference was attended by over 200 students from schools across Ghana and Africa.
Dr. Denton of UNU-INRA was able to share some insights on the intersection between Climate Change and SDG16., highlighting the potential to "correct our growth model and put ourselves on a course for sustainable development".
Dr. Denton highlighted pressing issues arising because of climate change, such as extreme weather conditions like flooding and drought, which put our food systems in jeopardy. Already, Africa is a net food importer, while hunger and food security are major challenges.
Dr. Denton stressed that danger of "degrading land resources faster than we can replenish them". She emphasized the impact of this on peace and security in areas that are vulnerable to conflict, such as the Sahel where we are seeing more forms of terrorism and climate induced migration.
The importance of sustainable cities with decentralized structures for decision making was highlighted to ensure "leaving no one behind".
Dr. Denton stressed the necessity of science for predicting weather patterns in order to mitigate and adapt to climate change.
During the ceremony we also heard from the youth who proclaimed the great task young people have to "write the wrongs of the father" and "fight for justice for Mother Nature".  There was a sense of passion and anger, but also a willingness to correct the wrongs of the past and protect the environment for the fulfillment of peace, justice and equity for all.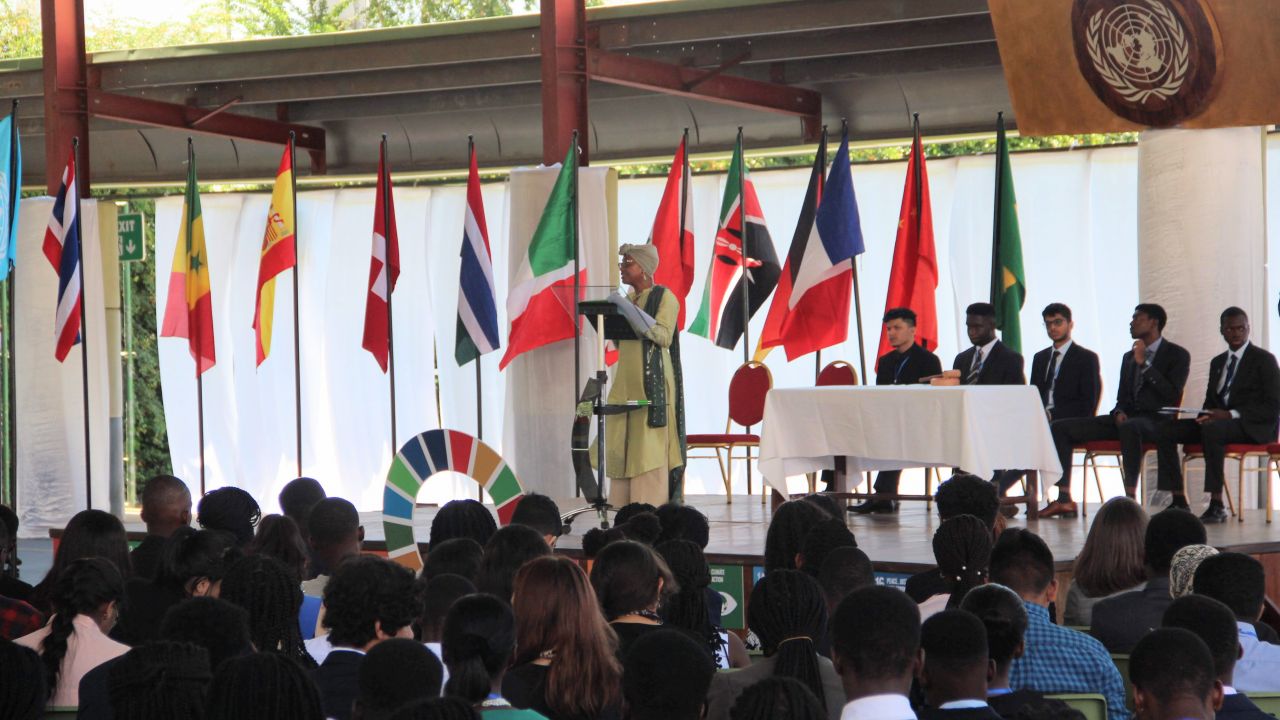 Photo Source: Ghana International School
For more information on the MUN visit the GIS website here.