November 15, 2019 Accra
Dr. Fatima Denton Addresses the PhD students of IIAS.
United Nations University, Institute of Natural Resources in Africa (UNU-INRA) Director, Dr. Fatima Denton discusses the issues of communicating research to policy makers with Professor Chris Gordon and PhD students of the International Institute of Advanced Studies.
Explaining that although the research that is done around Natural Resource Management and Stranded Assets will impact Africa and the World, Dr. Fatima Denton stressed the fact that researchers will need to communicate the importance of the information gathered to government officials and policy makers.
"The one thing that I learned in talking with policymakers is that you don't want to tell them the problem, you want to show them the solution," Dr Denton remarked. The UNU-INRA Director went on to explain how important it is to align yourself and your research with your policy maker, "The messenger is as important as the message," she said.
The UNU-INRA director also advised the PhD students to understand the politics behind appealing to the policy makers. "We like to see policy as something very neat, and it isn't," Dr Denton stated. "It can be quite messy, it's very political. There are interests, there are political economy issues,".
Dr Denton also noted that the researchers needed to keep in mind the theory of change with the policy makers, which arose in promoting research on Stranded Assets. "When we started talking about Assets Stranding, we started thinking climate change," She explained. "But when we started talking to policy makers in Ghana, they said they're not seeing climate change,".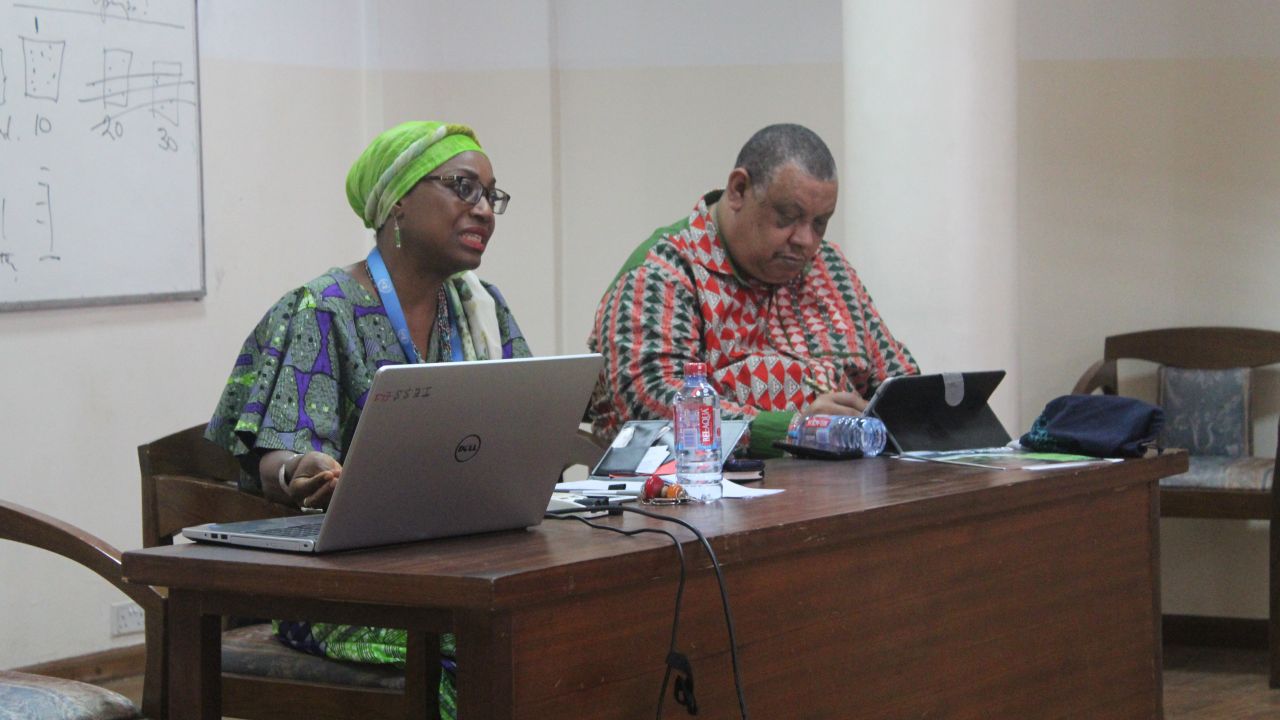 Dr. Fatima Denton and Prof. Chris Gordon from left to right.
Reported by Aseye Banini