DATE / TIME:

2020•02•27 14:00 - 16:00

Location:

Accra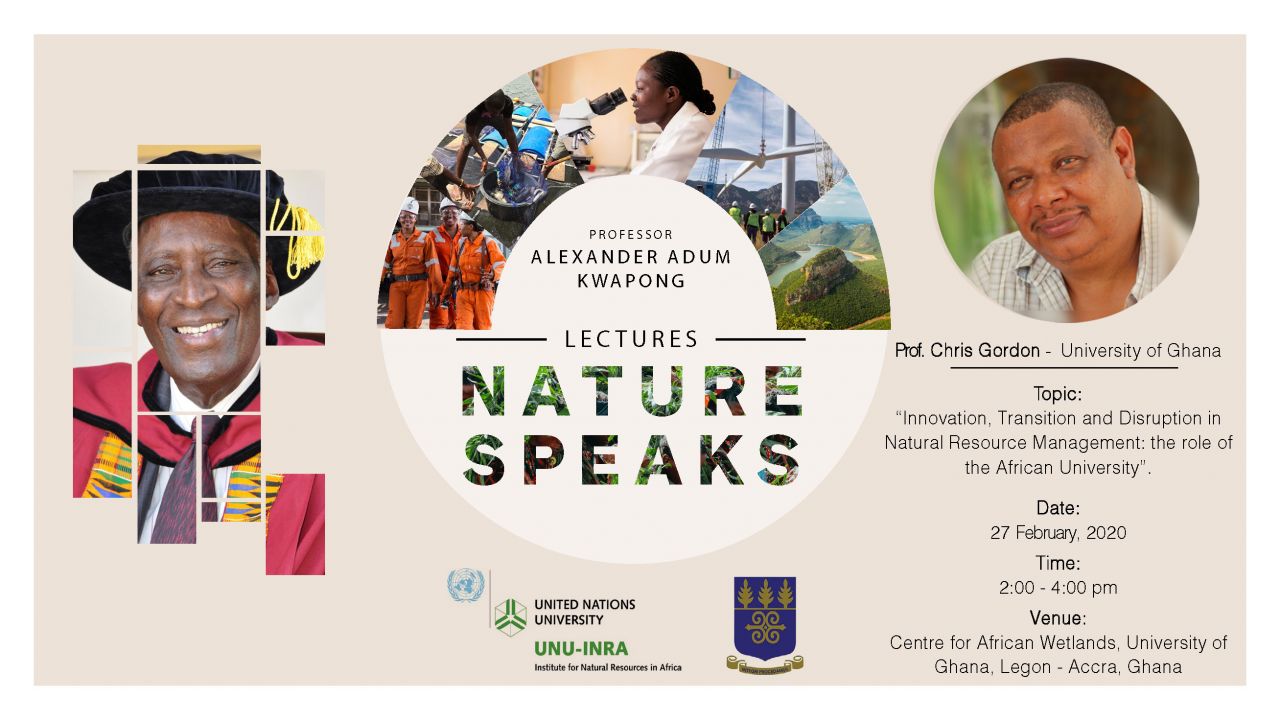 The first Alexander Kwapong lecture of 2020 is set to take place on Thursday, 27th February from 2pm to 4pm at the Centre for African Wetlands of the University of Ghana, Legon.
The public lecture will feature the teachings of former director of the Institute of Environment and Sanitation Studies (IESS) at the University of Ghana, Professor Chris Gordon, on the topic "Innovation, Transition and Disruption in Natural Resource Management: The role of the African University."
Professor Chris Gordon has 35 years of experience in teaching, researching and outreach in topics such as Costal Resource Management, Limnology and Environmental Science amongst others. His current interests are in making the connection between Academia and policy-making and finding a way to achieve the SDGs.
Read more here:
Alexander Kwapong Lecture Feb2020 Press Release
Kwapong Lecture Blurb_Feb 2020