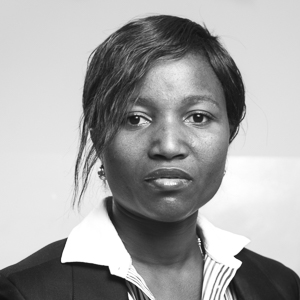 Praise Nutakor  is a Communication Specialist with solid experience in Communications including developing, planning and executing communication strategies. She is endowed with strong communication skills; people management skills; strong facilitation, and public speaking/lecturing skills.
She has previously worked as a Senior Communications Officer with Strategic Communications Africa (STRATCOMM Africa) where she was the communications consultant for many reputable organizations including Alliance for Green Revolution in Africa (AGRA), Stanford Institute for Innovation in Developing Economies (SEED), Ghana Electrometer (GEM), Mobile Telecommunications Network (MTN) – Ghana, Renaissance Group (now Rendeavour Ghana Ltd) and the Ghana AIDS Commission. Her role as a consultant for these organizations involved the development and implementation of communications strategies and plans to help improve the reputation of these companies.
Praise has also worked with the West African Consulting Group as a Project Manager, where she was the Ghana Focal Person for the Monitoring and Evaluation of the First Phase of the Abidjan – Lagos Corridor Organization (ALCO) HIV/ AIDS project funded by Global Fund. She also managed a nationwide media audience research project in this position.
She is an Adjunct Lecturer of the African University College of Communications (AUCC), Accra, where she lectures Business Communications and French. She was also a French Teaching Assistant at the University of Ghana, a Communications Lecturer at Sikkim Manipal University (SMU) in Accra, Public Relations and Research Methods Lecturer at the TransAfrica University College of Communications (Accra) and a Business Communications Lecturer at Cambridge University Centre in Ghana (Techy Consult).
She holds a Master of Philosophy (Mphil) degree in Communications and Media Studies from the University of Education, Winneba, Ghana and a Bachelor of Arts degree (BA) in French and Linguistics from the University of Ghana.
She is a member of Institute of Public Relations (IPR), Ghana.